Photovoltaic connectors have the characteristics of fast and reliable connection, waterproof and dustproof, and easy to use. The shell has strong anti-aging and ultraviolet resistance capabilities. The self-locking mechanism, which can be opened and closed freely, is an indispensable and important part of the solar power generation system. The scientific structure of the product and the selected materials ensure that the mechanical and electrical properties are all good.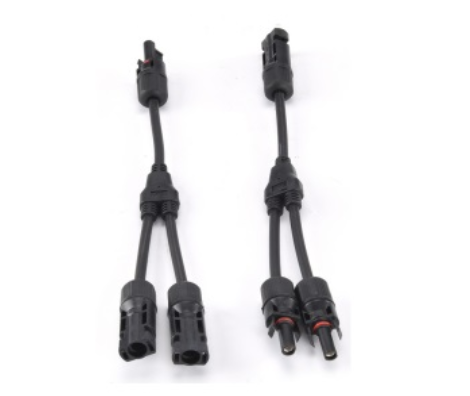 Structure of photovoltaic connector:
1. Plug-in type 2. Lock type
3. Male end 4. Female end
Photovoltaic connector reliability:
1. Strictly prohibit live plugging;
2. The separation of the working state will produce a high-voltage DC arc;
How to reduce contact resistance:
1. Increase the contact pressure;
2. Select the appropriate terminal material;
3. Select the appropriate coating material and process.